Donít forget to submit your information at the end to qualify for CEUs!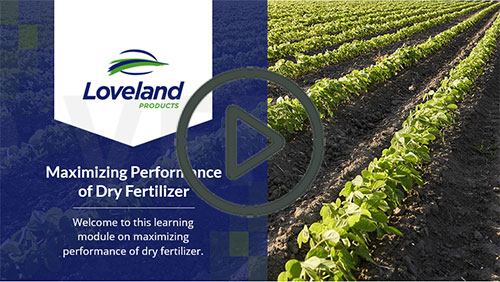 The Challenges with Dry Fertilizer

Growers employ a variety of technologies and techniques to maximize the yield and quality of their crops each season. One of the most important steps growers can take to increase productivity and maximize crop performance is to have an effective, thoughtful fertility program. This module focuses on the key aspects of a program and why they are important.

Learning Objectives:
Why is crop nutrition important?
How much of applied nutrients are actually utilized by the plant?
What factors affect availability of macronutrients and key micronutrients like sulfur and zinc?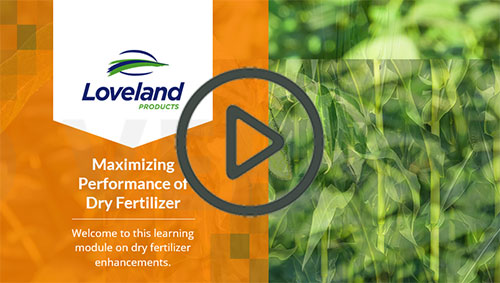 The Techniques and Technologies Available to Improve my Dry Fertilizer

Having the right nutrients available, in the right amounts and right form, at the right time for plant uptake is critical to achieving yield and quality goals. Given the variables that limit the availability of different nutrients, growers need to take steps to maximize their fertilizer applications. But even the best fertility plan can be undone by natural forces that prevent applied nutrients from being available to crops. This module focuses on the impacts to a program and how different nutrients interact.

Learning Objectives:
What are the limiting factors that can undermine a fertility program?
How do soil conditions affect nutrient availability?
Which nutrients have antagonistic relationships?
Which nutrients have synergistic relationships?
How do dry fertilizer enhancements fit within a fertility program?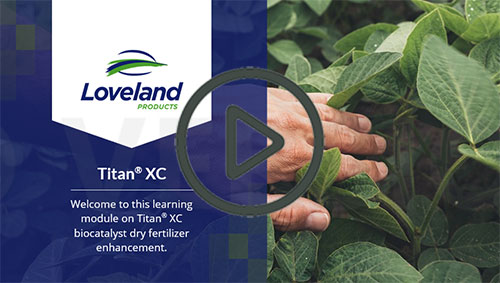 What Can Titan XC do for me

Advances in crop genetics and production systems mean higher-yielding crops demand higher nutrient levels. Simply increasing the amount of dry fertilizer applied isnít always an option, and if it is, itís usually not the best option. This module focus on Titan XCģ, a fertilizer biocatalyst that is specifically formulated for impregnation on dry fertilizer blends.

Learning Objectives:
Why is dry fertilizer efficiency a concern?
How does Titan XC help overcome these concerns?
How does Titan XC expedite dry fertilizer breakdown?
How does Titan XC extend nutrient availability?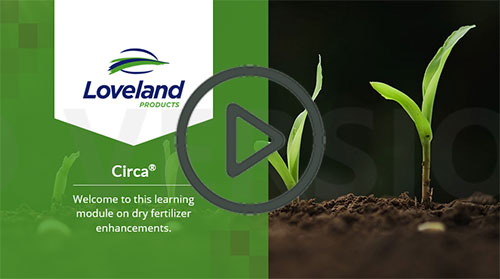 What Can Circaģ Products do for me

Crops will achieve the maximum yield potential when nutrition is efficiently and proactively applied. Micronutrients are highly influential in activating enzymes and catalyzing major nutrients essential for growth and yield. Circa ZN and Circa ZMB from Loveland products are designed to help maximize the distribution and application efficiency of micronutrients applied as part of a dry broadcast application approach.

Learning Objectives:
Why is dry broadcast application of granular micronutrients sometimes inefficient?
How does the Circa line of concentrated liquid from Loveland Products improve access to micronutrients?