Donít forget to submit your information at the end to qualify for CEUs!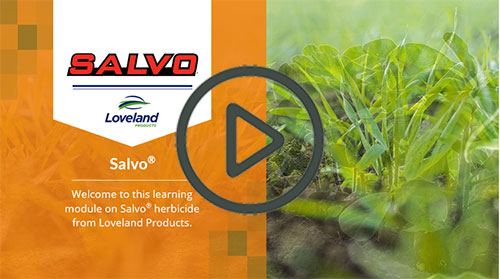 Choosing the right 2,4-D Product for Your Situation

2,4-D is a powerful and reliable herbicide that has served farmers well for many decades. Modern formulations give farmers flexibility to choose the product that is best for their needs and conditions. Choosing the right 2,4-D for your needs can impact the results of your situation.

At the conclusion of this module, you should be able to answer the following questions:
How does 2,4-D herbicide work?
What formulations of 2,4-D are available?
What are the advantages and disadvantages of each formulation?
What 2,4-D products are available from Loveland Products?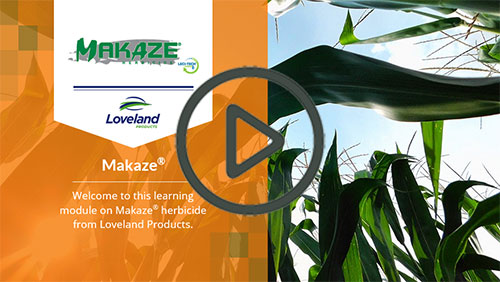 Impact of Adding Surfactant to Glyphosate Solution to Control Weeds

Glyphosate is a widely used herbicide that is a powerful choice to control a broad range of weeds. The addition of surfactant can improve performance. A lecithin-based surfactant provides this benefit more effectively by causing minimal damage to the leaf cuticle.

At the conclusion of this module, learners will be able to answer the following questions:
How does glyphosate control weeds?
What other components are necessary in a glyphosate formulation?
Why is a lecithin-based surfactant superior to a standard surfactant blend?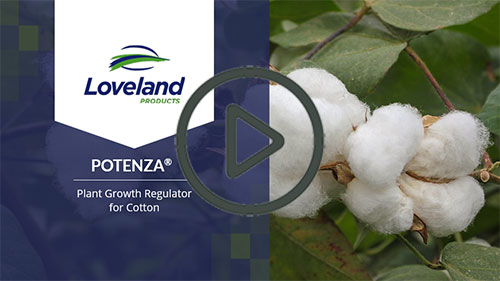 Potenza

Each year over 12 million acres of cotton are harvested in the United States. Cotton is a perennial plant that will continue to grow vegetation while still producing fruit. Unmanaged vegetative growth can result in several problems that can affect yield and quality.

After completing this module you should be able to answer the following questions:
What happens to cotton plants when vegetative growth is not regulated?
How does mepiquat regulate plant growth?
What are the benefits of applying mepiquat?
What are the drawbacks of applying mepiquat?
How does Potenza work to maximize cotton quality and yield?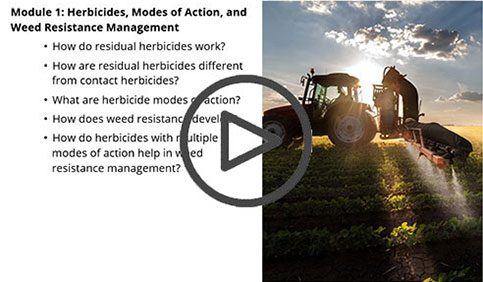 Soybean Part 1

There are two modules to this series. The module covers basic information about herbicides-why they are important, how they work, the benefits of a residual herbicide, and how multiple modes of action help limit the risk of resistance.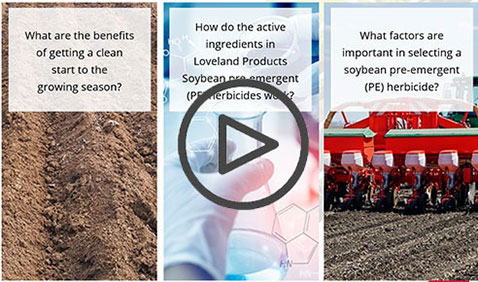 Soybean Part 2

There are two modules to this series. This module discusses the residual soybean herbicide solutions available from Loveland Products. It looks at several formulations and provides guidance on when each is the best option for growers.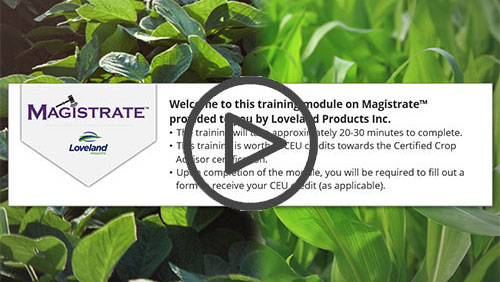 Magistrate

Welcome to this course on Magistrate fungicide. The course is comprised of a series of brief learning segments. The course is designed to answer the following key questions:
Why do we use fungicides?
What diseases do fungicides control?
What damage can fungal diseases cause to my yield?
What are the active ingredients in Magistrate fungicide?
What are the unique "distribution" properties of Magistrate?
How does Magistrate protect my yield from disease?